Innovation Hub
Technology and innovation meet human connection.
It is our need for connection that is currently driving businesses, from every sector, to become more customer-centric and to utilise their customer data in ways that bring them closer together for mutual benefit, throughout the sales cycle and beyond.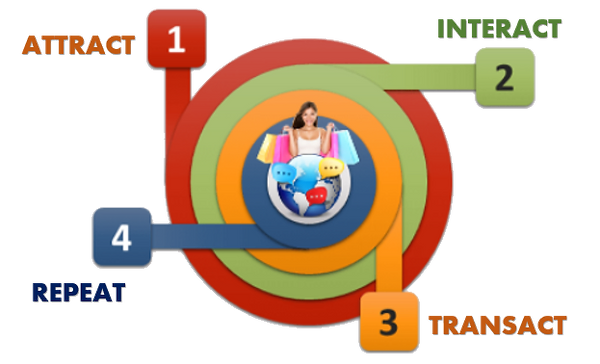 Originally designed to facilitate an end-to-end ecommerce solution for Retailers and their Customers, Delloop's API, and accompanying technology, provides a wealth of intuitive insights that can be utilised by a broad range of industries.
The Delloop platform facilitates new focused and actionable connection points for both commercial and social applications.
The Delloop Innovation Hub combines creative thinking and entrepreneurial endeavour but always from a people-oriented perspective with a four stage approach. Attract, Interact, Transact and Repeat.
Interested parties in the following sectors should contact Delloop to discuss ideas and common goals which may be possible to develop under licence or in partnership with Delloop.
When we work with you to develop your solution based on Delloop technology, we don't just look for answers, we also look for questions.

Questions that your customers maybe expecting you to solve. Taking a 360 degree approach means that what you create helps you 'leapfrog' your competition.
Ready to take your brand to the next level?