Queries
QUERIES operate similarly to Delivery Issues, however a Customer can message your Resolution Team any time to ask for support.
With every Query message you receive from your Customer, Delloop automatically supplies all the information you need about the Customer and, if relevant, the Product and Order , so you don't need to search for any details.
Queries might relate to a purchase, or they may be more general.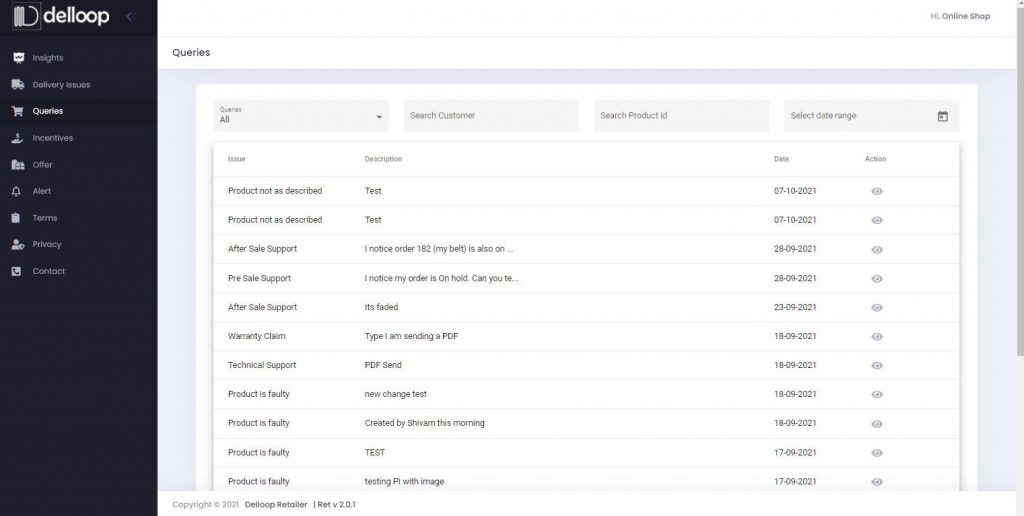 In the QUERY LIST you will see:
Issue e.g., Technical Support, Pre/Post-Sales Support, Warranty Claim
Description the Customer has given the Issue
Date the Customer sent the message
Customer's Name (click on this for full details of the Customer)
Product ID (if it is about a purchase)
Product Name (if it is about a purchase)
Action to display the Customer's message
To view the Customer's Message click on the 'EYE' icon under the 'ACTION' column:
read the message
view any photos or attachments the Customer may have sent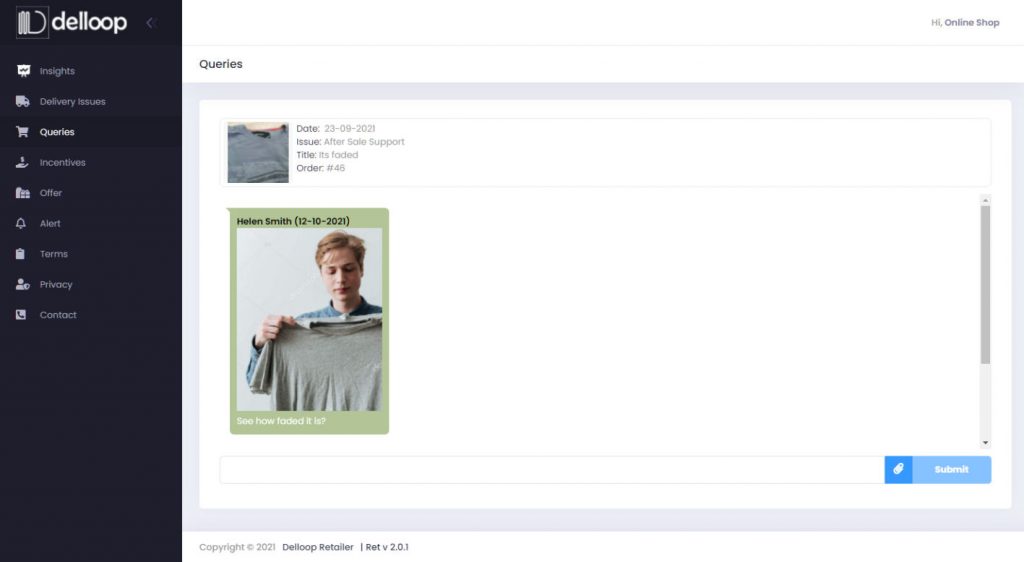 To Reply to the Customer's Message stay in the Message area – using the 'EYE' icon:
type your reply in the Message Box at the bottom of the screen
attach any documents or images you may want to send to the Customer
click 'Submit' to send your Message to the Customer
Sort and Search Query Messages
To SORT your Query messages into categories:
click on the top left-hand 'Queries' menu item and use the drop-down options to sort by Type of Query, e.g., Technical Support, Pre/Post-Sales Support, Warranty Claim
To SEARCH the Query List:
use the three boxes across the top of the List to SEARCH by Customer, Product ID or Date Range.