Incentives
Each time you receive a parcel from a Delloop Partner Retailer you will receive a Gift, called an Incentive, as a thank you for shopping with that store. Incentives only become visible after you scan the QR Code on the parcel sent by the Retailer.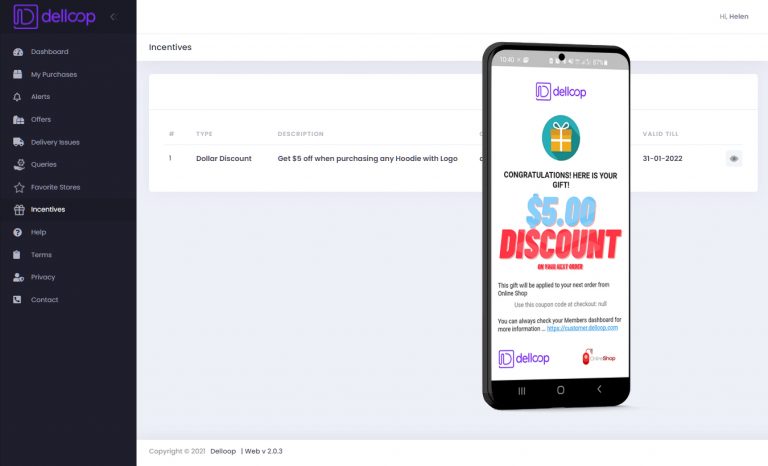 On the package you will see a message and QR code:
use the SCAN function, in the bottom menu of the Delloop mobile app (which activates your camera) to scan the QR code
an image will appear with details of the Incentive that you have received
this incentive will be saved in the INCENTIVES area of the App (see the main menu of the web app or the 'Hamburger' icon in the mobile app)
In the Incentives section you can see a list of all the Incentives you have received:
TYPE of Incentive
DESCRIPTION of the Incentive
COUPON – use this coupon code to claim your Incentive

NAME of the Retailer who sent the Incentive to you




VALID TILL date which reminds you of the expiry date of the Incentive

'EYE' icon – click here to see all the information in the Incentive
You can use your Incentive on a future order during the Check Out process.