Trial Delloop
Wanting to trial Delloop?
The good news is that new Partners can take advantage of our Free 60-Day Introductory Trial Period.
This no-obligation offer allows Retailers or Brands the time needed to configure and test Delloop. 
The two-month period also provides plenty of opportunity to carefully monitor the results using whatever KPIs they feel can best confirm Delloop's ability to perform in the manner they're expecting.
Support
Our onboarding and support team are here to help guide you through the simple installation and setup. And they're always on the ready to answer queries and offer insights on how to best utilise Delloop's many features.
What is Delloop?
Delloop provides a 360-degree human-centric pathway to engage with Customers even after the sale. The simple addon to existing ERPs/CRMs or eCommerce stores provides a new Dashboard and a new Mobile App for your Customers, together these form a  powerful new platform. Delloop solves pain points and creates new opportunities and a pathway to repeat sales and an increase in Customer loyalty.
It is a resource that automates Marketing, Communication, Repeat Sales and creates new opportunities
Delloop also helps reduce friction caused by troublesome after-sales communications problems around delivery issues, returns, warranty claims, tech support and more.
All this through the understanding that Communication after the sale is key to ensuring customers return, make repeat purchases and become your evangelists.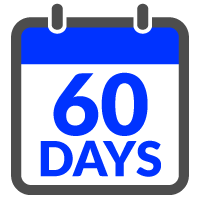 Delloop Versions
Delloop's Composable DXP and API structure allow it to be used with any eCommerce OS, ERP or CRM. Off-the-shelf versions for Woocommerce and Shopify are also readily available for download.
For futher information
For pricing, version availability or more information please contact [email protected] or simply fill in the below form.